How to spruce up your garden in time for Summer
With Summer just around the corner and the days getting longer, there's never been a better time to fix up the garden. Your home is not the only place that can benefit from a makeover, your garden can too.
Give your garden a spruce up this Summer with our useful tips.
1. FRESHEN YOUR WALLS / FENCE

If your walls / fence is looking a bit dull and tired, why not freshen it up by adding a splash of colour that will brighten up your garden. Consider bright blues or greens to add some vibrancy and bring some life back to your garden. For some inspiration visit your local DIY store.
2. ADD SOME PLANTS

Is your garden looking a bit bare? Fill it up with some bright coloured plants that will instantly beautify your garden. If you have any old plants that have seen better days, be ruthless and get rid of them. If you do decide to keep any old plants, check them to see if they need trimmed or repotted.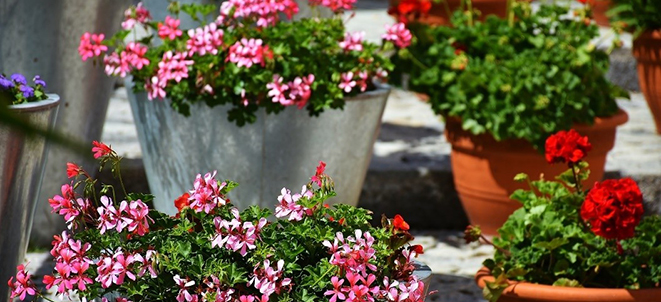 3. CLEAN THE PATIO / DECKING
Dirt and grime can easily build up if you don't clean your patio / decking regularly. Keep on top of it by investing in a pressure washer which will get rid of unwanted dirt as well as reveal the true colour of your patio or decking. Don't forget to seal it once it's dry to keep it waterproof and stop grime building up again. Remember to clean your patio or decking once a year to keep it clean.
4. LIGHT IT UP

Create the perfect ambience for those nights you want to sit in the garden, by dotting some lights around. Add variation by placing different types of lights such as fairly lights, lanterns or spotlights to illuminate your garden.
If you have a tight budget, why not create your own lights by using old jars and candles to create instant atmosphere to your garden.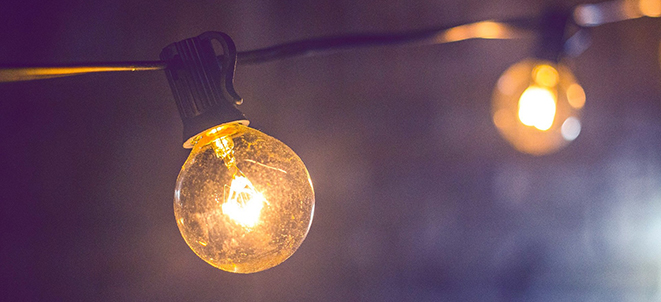 5. DECLUTTER

Keep your garden tidy by putting away any garden tools or toys that are lying about and remove debris or weeds that have started to grow. Also remember to cut the grass regularly to keep your garden tidy.
6. CREATE AN ILLUSION

If you have a small garden, create the illusion of more space by hanging a mirror in your garden. It might sound like a strange concept, but it will make your garden look much larger that it is. Bring unused mirrors from your house outside or buy cheap ones from Dunelm or your local charity shop.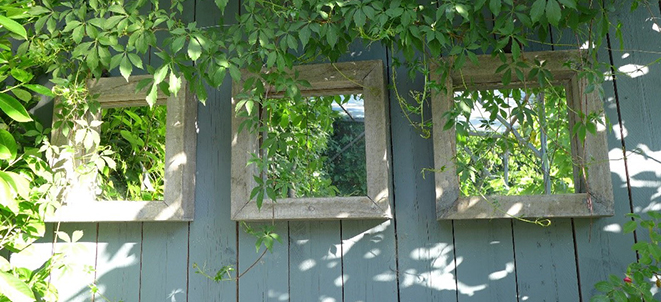 7. ADD SOME FURNITURE

if you're looking to host a few BBQ's this Summer, you might want to add some furniture for your guests to sit on. If you already have garden furniture but it's looking a bit drab, why not make it look new by painting it or add some pillows and a throw to add some luxury.